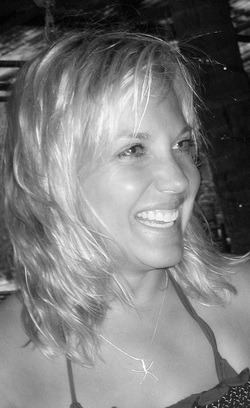 Krista Sutton is a passionate, full-time creative and maker, and a firm believer in living a rich, colorful and creative life. After decades of her ongoing work as an actress for film, TV and theatre and as a singer/songwriter on stage and in the recording studio (info at
www.kristasutton.com
) Krista is thrilled to have found a new home for her creative endeavors in illustration, styling and visual storytelling...
...here at
Krista Sutton Studios
.
Krista grew up in Toronto, Canada surrounded by many creative and artistic influences:
Krista studied theater and every performance art she could think of from a very young age. She went off to theatre school at the University of Toronto where she worked with some of the world's top directors.
She was co-founder and Artistic Director of theater school The Drama Workshop and regional stage The Georgian Theatre Festival for 10 years and founded The Discovery Series bringing world-renowned artists to Toronto for intensive workshops.
Since then, along with her continuing work as a performer, Krista has worked off stage in Toronto, New York and Los Angeles in set building, set decor, props, costuming, production, artistic direction and leather mask making. She has taught theatre, improv, commedia dell'arte and stagecraft extensively in
Toronto, Los Angeles, Chicago and in New York City where she did some of her favorite teaching work with at-risk students and as a Broadway Theater Teaching Artist.
Her illustration and styling work reflect these influences.
Krista lives in Los Angeles, CA with her husband and two children
---
---
---